Art & Finance Report 2019
Access Copyright and Prescient Innovations are on a mission to build a global digital footprint for ownership in creative works by bringing blockchain-powered tools to creators and publishers.
Download the Deloitte report: Art & Finance Report 2019, 6th edition, and read about our work on Page 186.

Global Pubs Turn to Blockchain and Crowdfunding
Canada's Prescient Innovation plans to launch an e-bookstore that uses blockchain, and Italy's Bookabook sees growth with its crowdfunding model.
Frankfurt's Publishing Perspectives Talks: Climate, Women's Leadership, Blockchain
Roanie Levy, under whose leadership Canada's Access Copyright has sustained one of the world's most virulent and alarming assaults on copyright under the Canadian Copyright Modernization Act, joins us, both in that capacity and as the founding president and CEO of Toronto's Prescient Innovations, an industry-leading player in the development of blockchain technologies for the creative industries.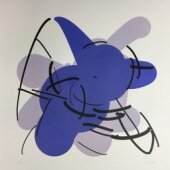 E-Book 451: The struggle for scarcity in the age of digital ubiquity
Canadian CMO Access Copyright, however, recently launched a pilot program to test the viability of peer-to-peer e-book sales using blockchain.
Unlocking Blockchain's Potential for Creators and Rightsholders
Prescient, Access Copyright's purpose-driven innovation lab, is pleased to announce that it will work with Deloitte Canada to bring blockchain-powered tools to creators and publishers.
A Prescient Start-Up In Toronto
Blockchain technology can be defined as an open, distributed ledger that can record transactions between two parties in a verifiable and permanent way. In Toronto, an innovation laboratory called Prescient expects to use blockchain so that writers, artists, and other creators can identify, control, and monetize their works.
Prescient Innovations Blockchain Lab Gains Canada Council Funding
A subsidiary of Access Copyright in Canada receives federal funding to develop a blockchain ledger that connects creative work and the rights holder.
Canadian Blockchain Innovation Will Benefit Visual Artists
A partnership between Canadian Artists' Representation/Le Front des artistes canadiens (CARFAC), Copyright Visual Arts, Regroupement des artistes en arts visuels du Quebec (RAAV), Access Copyright and its innovation lab, Prescient, has received a Canada Council for the Arts grant to foster and promote visual arts through a creator-focused technology.
New Canadian blockchain registry aims to help artists protect their work in digital world
A Canadian blockchain registry is being developed to protect artists, who have long struggled to keep their work from being used and circulated online without their permission.
Access Copyright & Prescient shortlisted for two Enterprise Blockchain Awards
Roanie Levy, Access Copyright's President and CEO, and CEO of Prescient Innovations, is shortlisted in the Ecosystem Leadership category, as a champion for blockchain in industry. Access Copyright and its innovation lab, Prescient, are recognized among organizations, "using blockchain to transform their industries, based on a commitment to drive innovation."
Roanie Levy: Representing creators and rightsholders on blockchain
Roanie recently spoke to BlockLeaders about her advocacy on behalf of rightsholders, copyright in Canada and the importance of innovation driven by purpose in the blockchain space.
Want the hottest emerging gig in Canada? Well, you'd better find out what blockchain is
The future of the internet lies in the hands of specialized web developers like Jonathan Mota, and a new list from one of Canada's biggest recruiting and human resources firms shows blockchain development positions like his are the "top emerging" gigs of 2019.
Blockchain in Publishing: Modeling the Future at Canada's Access Copyright
Roanie Levy, Access Copyright's CEO and president, has led the development of a wholly owned subsidiary called Prescient, which is described as "creator-focused innovation lab, dedicated to exploring the future of rights management and content monetization through" blockchain and other technologies.
Access Copyright looks to blockchain for innovation
If the rights information is not reliable, everything that follows cannot be trusted. Ultimately, trusted and authoritative attribution will help creators realize the promise of blockchain.
Through Prescient, Access Copyright is addressing this problem by developing a blockchain-powered open, transparent and auditable distributed ledger that will reliably and accurately connect a creative work with its lawful creator and rights owner.
How blockchain technology promises to disrupt the publishing industry
Blockchain has become a buzzword most often associated with cryptocurrencies like Bitcoin, but that's only one of its many applications. The underpinning layer of technology is open-source – meaning that data required for online transactions is distributed across a network rather than being stored on a central computer by a single owner.
Prescient – innovation powered by Access Copyright – reveals its plans for a creator-focused digital ecosystem
Prescient is a creator-focused innovation lab dedicated to exploring the future of rights management and content monetization. The organization, which is a wholly-owned subsidiary of Access Copyright, is leveraging exponential technologies to build a dynamic, new ecosystem for creators and rightsholders – including writers, publishers, visual artists and photographers – and their audiences that will change the way creators engage with audiences and share their creative work.